Dynamic Website Personalization
Deliver hyper-personalized website browsing, navigational, and purchase experiences to skyrocket marketing ROI by almost 15X
Tailormake Unique Customer Experiences at Scale
Don't show the same website to all your visitors and customers anymore! Customise the entire website experience at an individual level based on their demographic and geolocation data points, historical browsing and purchase behaviour, needs, desires, and intents.
If you're an e-commerce platform, highlight targeted offers to repeat customers based on past products viewed or added to cart. If you're a travel company, showcase flight deals based on the current weather or previous travel booking destinations!
Personalise the Website Navigational Journey
Leverage your customer's browsing behaviour and purchase history to customise how you want them to move across your website. The more individualised your navigational journey, greater the probability of your customers finding exactly what they want, faster!
As an e-commerce player, you can show the exact product on a pre-defined section of the website to a customer that has viewed it on his/her previous visit. This will help you increase top-of-mind recall and the chances of purchase during the current session!
Allow the Power of AI to Personalise Recommendations
Our AI engine, Raman, does all the heavy-lifting by analysing large sets of historical data to generate highly personalised and contextual product or content recommendations. Now accurately predict the probability of each customer browsing, adding to cart, or purchasing a particular item.
Whether you're in the travel, media OTT, e-commerce, or banking industry – predictive recommendations give your customers exactly what they want and can increase conversions by as much as 20%. True story!
Micro-Target Personalised Recommendations, Intelligently
Raman's Multi-Armed Bandit algorithms can help you figure out when and where to display your product or content recommendations across different UI elements. These are built specifically for your website and can be optimised for peak performance.
Choose from a variety of widgets, SEO-friendly pages, web popups, and emails to trigger contextual recommendations at the right time to the right customer. Even use AI-generated and optimised ads across Google, Facebook, and Instagram to further boost conversions.
"We implemented a multichannel UX survey after churn and received 1500+ responses"
"Big thanks to Netcore team and Smartech platform! We implemented a multichannel UX survey after churn and received 1500+ responses. The improvements that followed, helped us reduce churn by 36%. We even doubled the winbacks of churn users post Smartech."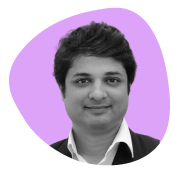 Tushar Padalkar
AVP, Marketing

"Reduced app uninstall rates and push notification delivery went up"
"It is extremely crucial to engage the users right from the beginning for an App Marketer. Netcore Smartech's 'Push Amplification' feature gave us the advantage of reducing our overall app uninstall rate. Our push notification delivery rate went up and ensured that our push messages reach to the targeted users."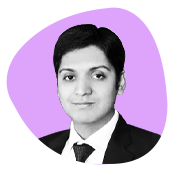 Rikant Pitti
COO, EaseMyTrip

"Last click sale attribution doubled through multichannel automation"
"Term Insurance has a long look to book window, extending upto 30 days. Moreover payment to policy issuance involves multiple stages. An integrated marketing automation approach becomes imperative and Netcore has helped us with it. Thanks to this, our last click sale contribution through owned media increased from 1% to 12% in less than 6 months."
Vaibhav Kumar
Vice President & Head - Ecommerce & Digital Marketing, Max Life Insurance
"Using Smartech, our user engagement went up 1.5x"
"By switching to Netcore's Smartech, our user engagement went up 1.5x and unique open rates by over 2x. We also achieved 95% Primary Inboxing in Gmail while unique click rates doubled in just 6 months. Our moment of delight was when a recent email campaign (with a user base of millions) fetched us an open rate of 25% & CTR of 7% which is unheard of in email marketing."
Sudeep Bansal
AVP - Digital and Retention Marketing, Swiggy
"Smartech as our growth partner for app engagement and analytics"
"Our aim is to bring people together through authentic home cooked food and in this journey we have chosen Netcore Smartech as our growth partner for App engagement and Analytics."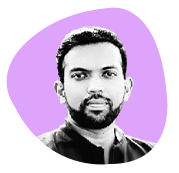 Anup G
Co-founder, FoodyBuddy Applications Pvt. Ltd.
"Solved our biggest problem: low rates of push notification delivery"
"Smartech's actionable analytics, advanced segmentation, and multi-channel marketing automation helped us increase our campaign revenues by 2.5X. The ML-powered automated and personalised engagement strategies also helped us boost lead generation by 2X on Smartech, reducing customer acquisition costs by 50%. Smartech Push Amplification solved our biggest problem: low rates of push Notification delivery. Our Push Notification delivery rate went up by 44% and CTRs by 63%"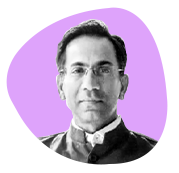 Abraham Alapatt
President & Group Head, Marketing, Service Quality, Financial Services & Innovation, Thomas Cook
<
>