Actionable App Analytics
Avoid speculation and embrace our app analytics suite to uplift user engagement and mobile conversions by 2X
User Path Analysis
Visualise the most common in-app navigational user journeys to feature discovery, conversion, or uninstall. Zoom in to analyse how dynamic user segments progress between pre-defined app events and the time between and frequency attributed to these.
These insights help you identify the right time to engage with personalised multi-channel marketing campaigns. Also, easily isolate points of friction causing drop-offs to fix your UI or platform experience to bring users back to your app, repeatedly.
Rich Qualitative Analysis
Don't just restrict yourself to dynamic user segments. Dive deeper at an individual user level to get qualitative insights around in-app interactions, time spent on each app screen, and the live app performance during each session.
Truly understand granular user behaviour to optimise paths to conversion and the platform experience. Allow these insights to add another dimension to user path analysis as you craft hyper-contextual mobile marketing campaigns at scale.
Uninstall Analysis
Categorise your uninstalled users based on which stage they were at in their user journey when they uninstalled the app. Group these users according to their reason for uninstall spanning factors including app performance, usability, and past user behaviour.
Hang on, though! You can do much more. You can analyse the most common factors attributable to uninstalls and isolate the vulnerable events responsible for all your uninstalls. Take remedial action to reduce the frequency of such vulnerable events.
Retention Analysis
Understand the key behaviours of retained users based on retention metrics across days, weeks, months, and custom time periods. Use these insights to nudge other user segments towards higher retention by getting them to perform the same or similar in-app actions.
Go one step further and identify the major habit-forming app features that are driving higher usage, based on the interactions of retained users. Subtly nudge other users towards these features within their user paths to get them hooked to your app.
"We implemented a multichannel UX survey after churn and received 1500+ responses"
"Big thanks to Netcore team and Smartech platform! We implemented a multichannel UX survey after churn and received 1500+ responses. The improvements that followed, helped us reduce churn by 36%. We even doubled the winbacks of churn users post Smartech."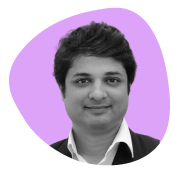 Tushar Padalkar
AVP, Marketing

"Reduced app uninstall rates and push notification delivery went up"
"It is extremely crucial to engage the users right from the beginning for an App Marketer. Netcore Smartech's 'Push Amplification' feature gave us the advantage of reducing our overall app uninstall rate. Our push notification delivery rate went up and ensured that our push messages reach to the targeted users."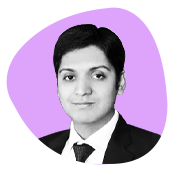 Rikant Pitti
COO, EaseMyTrip

"Last click sale attribution doubled through multichannel automation"
"Term Insurance has a long look to book window, extending upto 30 days. Moreover payment to policy issuance involves multiple stages. An integrated marketing automation approach becomes imperative and Netcore has helped us with it. Thanks to this, our last click sale contribution through owned media increased from 1% to 12% in less than 6 months."
Vaibhav Kumar
Vice President & Head - Ecommerce & Digital Marketing, Max Life Insurance
"Using Smartech, our user engagement went up 1.5x"
"By switching to Netcore's Smartech, our user engagement went up 1.5x and unique open rates by over 2x. We also achieved 95% Primary Inboxing in Gmail while unique click rates doubled in just 6 months. Our moment of delight was when a recent email campaign (with a user base of millions) fetched us an open rate of 25% & CTR of 7% which is unheard of in email marketing."
Sudeep Bansal
AVP - Digital and Retention Marketing, Swiggy
"Smartech as our growth partner for app engagement and analytics"
"Our aim is to bring people together through authentic home cooked food and in this journey we have chosen Netcore Smartech as our growth partner for App engagement and Analytics."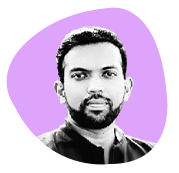 Anup G
Co-founder, FoodyBuddy Applications Pvt. Ltd.
"Solved our biggest problem: low rates of push notification delivery"
"Smartech's actionable analytics, advanced segmentation, and multi-channel marketing automation helped us increase our campaign revenues by 2.5X. The ML-powered automated and personalised engagement strategies also helped us boost lead generation by 2X on Smartech, reducing customer acquisition costs by 50%. Smartech Push Amplification solved our biggest problem: low rates of push Notification delivery. Our Push Notification delivery rate went up by 44% and CTRs by 63%"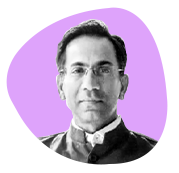 Abraham Alapatt
President & Group Head, Marketing, Service Quality, Financial Services & Innovation, Thomas Cook
<
>