Web Messages
Engage with your active website visitors in real-time and nurture a lasting customer relationship with impactful and relevant content.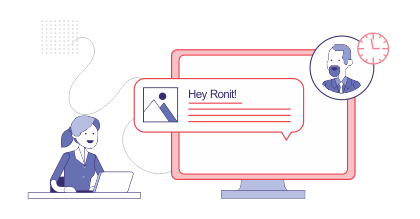 Connect with Personalised Behaviour-based Content
Trigger highly relevant data-driven web messages that not only enhances your visitors' website experience, but also helps elevate both customer engagement and conversions. All of this is based on the historical and real-time behaviour of your website visitors!
Leverage the Power of 360 Degree View of the Customer
Smartech collects all website activity data and ties it with other channel behavioural data, providing a 360-degree view of your customers. Create customised web messages that leverage micro-moments when your customers are active on your website!
Do More with Smartech's Onsite Engagement Features!
Create attractive messages easily with a comprehensive library of ready-to-use templates. Optimise your content and designs through a live preview. Hit upon the most high-conversion web messages through laser-focused targeting through Smartech's Control Groups feature!
Measure, Analyse, and Optimise your Strategy
Evaluate the granular performance of your campaigns, broken down to the level of browsers on which your messages are delivered. Smartech's data-rich dashboard provides you with actionable insights to help you constantly enhance your campaign and marketing automation strategy.